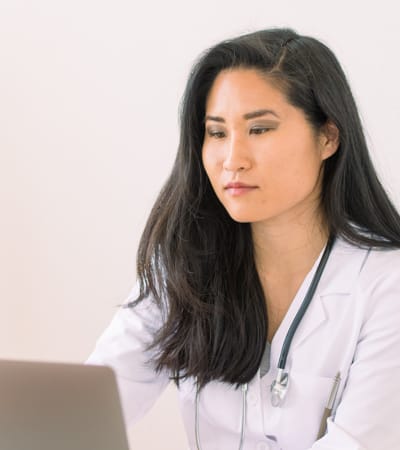 JUVÉDERM™ is a 'next generation' family of smooth, long-lasting gel dermal fillers, and the latest advance in hyaluronic acid cosmetic filler technology. Over recent years, hyaluronic acid, a complex sugar already found naturally in the body, has become a favored compound for replenishing the areas of the face where the skin's volume and fullness has been lost.
JUVÉDERM™ is biosynthetic and of non-animal origin. No testing is required prior to administration. It has been proven to be safe and effective for skin of all types and colors.
The main difference between JUVÉDERM™ and other popular hyaluronic acid fillers is that JUVÉDERM™ has the highest concentration of hyaluronic acid, and is produced with a special formulation process that makes it smoother than that of other popular gels. JUVÉDERM™ lasts up to six months or longer, and as with other hyaluronic acid fillers, JUVÉDERM™ is gradually absorbed naturally into the body. JUVÉDERM™ is available in two formulations:
JUVÉDERM™ ULTRA: for contouring and volumizing average-depth depressions/wrinkles such as nasolabial folds, forehead wrinkles, glabellar lines, mild-to-moderate nasal and cheek furrows, and to plump up thin lips.
Like JUVEDERM™, JUVÉDERM™ ULTRA PLUS is a non-particle formulation of hyaluronic acid except more highly concentrated and cross-linked. This allows it to be an ideal substance to be injected into moderate to severe facial wrinkles and folds. It is particularly useful to replace fill in volume around the deeper folds of the nose and mouth.