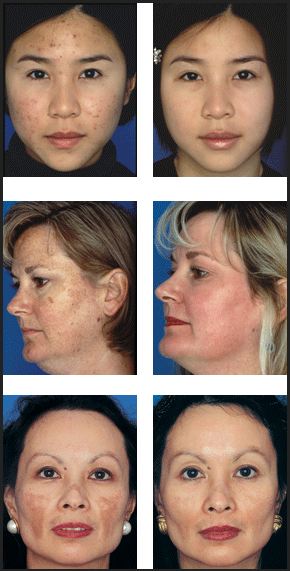 Obagi
Obagi specializes in correcting the signs of aging skin and other skin abnormalities such as acne, scarring, or hyperpigmentation.
The Obagi Nu Derm System accelerates skin functions by creating a therapeutic cascade to improve fine lines and wrinkles; sun and age spots; uneven skin tone; loss of elasticity and firmness; loss of natural skin hydration.
On the left we see the transformation of three women after using Obagi products Obagi is perhaps the most popular product on the beauty market today, from virtually no side effects to the quick results Obagi delivers, the results vary between people to person, however everyone benefits!
Acnelan, an innovative medical method for the topical treatment of skin acne and seborrheic. Acnelan acne solution by mesoestetic® To exercise effective, fast and convenient control of acne-prone and seborrhoeic skin, mesoestetic presents acnelan. A cross-cutting approach to the different triggering factors of pathology, combining an intensive professional method in consultation and maintenance treatment
INCREDIBLE RESULTS!!!
FREE CONSULTATION
514-737-7546
BOTOX Cosmetics
BOTOX Cosmetic is a purified protein that is injected into crow's feet, frown lines and other wrinkles. Your muscles relax and youthful appearance is restored quickly, safely and easily. Results generally last for 3 to 4 months.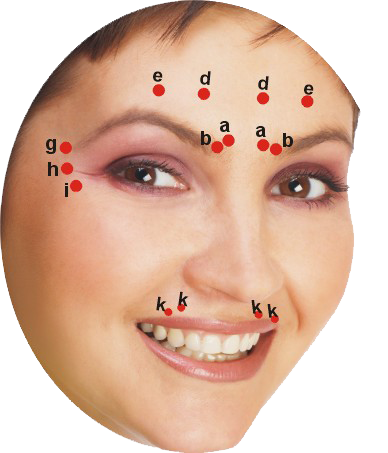 Cynosure is a powerful and versatile system that enables clinicians to customize treatments for a broad range of skin types and conditions, including sun-damaged skin, pigmented lesions, dyschromia and rosacea," said Emil Tanghetti, M.D., Clinical Professor of Dermatology at the University of California, Davis
Collagen is a building block or foundation of the skin, which supports its structure. Over time collagen becomes depleted or damaged by the sun or other environmental factors. The result is visible signs of aging such as the appearance of thinner skin or loose skin. Deep radiofrequency, (Thermage®) or deep infrared heat (SkinTyte™) energy heats the deep levels of the facial skin and stimulates production of collagen in response to the heat energy insult. It can take up to 6 months to see a response from this procedure, which is often done in combination with fillers.
JUVÉDERM™ is a non-particle formulation of hyaluronic acid except more highly concentrated and cross-linked. This allows it to be an ideal substance to be injected into moderate to severe facial wrinkles and folds. It is particularly useful to replace fill in volume around the deeper folds of the nose and mouth.